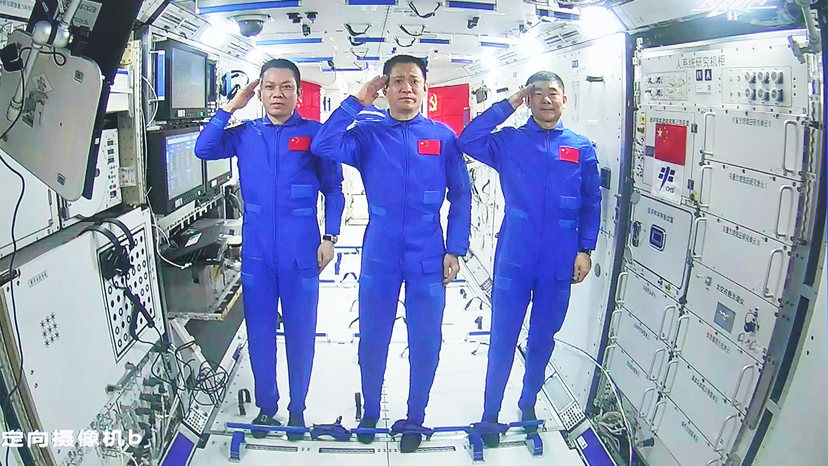 In mid-June, China launched a manned spacecraft that successfully docked with the previously launched 54-foot-long (17-meter-long) core module of its new Tiangong space station, and delivered the first trio of astronauts who'll spend the next three months there, working on getting the station running. It was the third in a series of 11 space missions that China will launch in 2021 and 2022 to complete construction of the station, which also will include two laboratory modules.
China began to assemble the T-shaped space station — whose name means "heavenly palace" – back in April 2021. It will operate in low-earth orbit at an altitude of about 211 to 280 miles (340 to 450 kilometers) above Earth's surface, and is expected to have an operational life of about 10 to 15 years, according to Chinese news agency Xinhua.
The space station has multiple purposes, including helping the Chinese learn how to assemble, operate and maintain large spacecraft in orbit, and develop technology to assist future Chinese missions that will travel deeper into space, as Bai Linhou, Tiangong's deputy chief designer, explained to Xinhua. Additionally, China aims to develop Tiangong into "a state-level space lab" where astronauts can make long stays and carry out scientific research. Bai envisioned the station contributing "to the peaceful development and utilization of space resources through international cooperation."