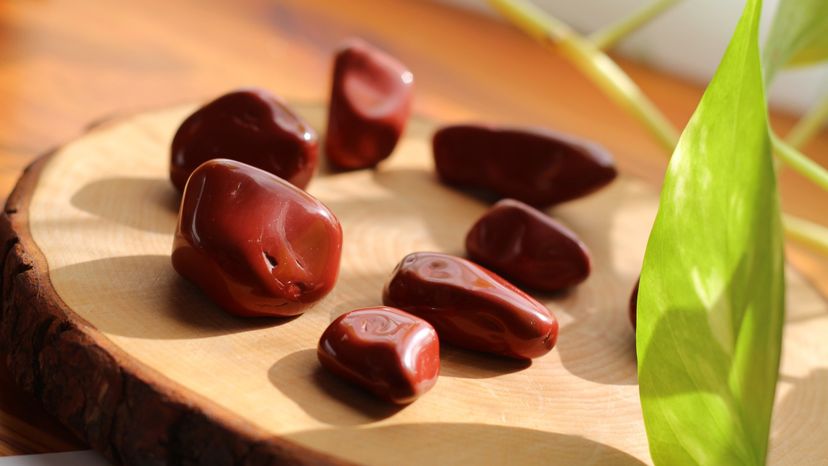 Have you ever wondered about the mysterious powers of gemstones and crystals? Red Jasper, a mesmerizing gemstone with a rich history, has been revered across various civilizations for its protective and healing properties. In this comprehensive guide, we'll explore the captivating world of Red Jasper, uncovering its symbolism, unveiling its healing properties, and revealing the red jasper crystal meaning for your spiritual well-being.
Join us on this enlightening journey as we delve into Red Jasper's connection to the chakras, its role in crystal healing, and the many ways it can enhance your life. Whether you're a seasoned crystal enthusiast or a curious beginner, this guide will provide you with valuable insights and practical tips for incorporating Red Jasper into your daily life.
Short Summary
Red Jasper is a powerful and protective stone with many healing properties that have been revered for centuries.

It has the potential to offer physical, mental, emotional and spiritual benefits such as balancing energy, reducing inflammation & anxiety, improving focus & relationships.

Regular cleansing/charging of Red Jasper stones helps maintain its optimal energy level & effectiveness for personal growth.