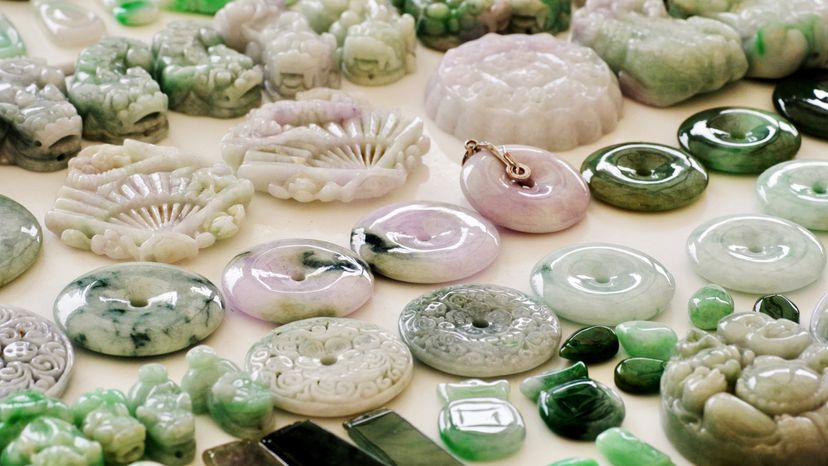 Dive into the mystical world of jade, the alluring gemstone revered for its beauty and diverse healing properties. Revered across various cultures, this powerful stone has intrigued and captivated people for centuries. Are you ready to unlock the secrets behind its colorful hues, jade meaning, and benefits?
Embark on a journey of discovery as we unravel the symbolism and significance of jade in different cultures, its physical, mental, and emotional healing properties, and its role in feng shui. Along the way, we will compare nephrite and jadeite, reveal the perfect way to care for your jade, and teach you how to identify genuine jade. Let's begin this fascinating exploration and delve into the world of jade meaning.
Short Summary
Jade is cherished for its diverse colors and powerful symbolism, with each color having unique meanings and significance.

It has strong healing properties on physical, mental & emotional levels as well as metaphysical qualities that promote self-love & spiritual growth.

Proper care of jade stones ensures their beauty and potency in providing protection & healing energies.