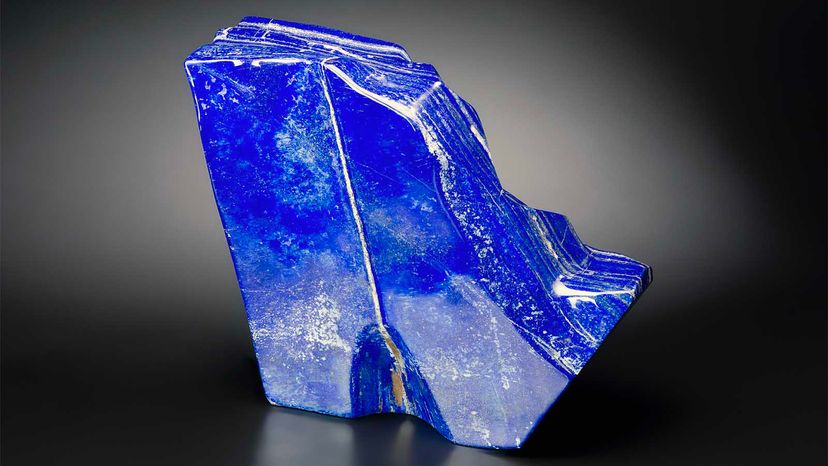 The lapis lazuli crystal is a prized material that has been used to adorn great works of art, from pharaohs' coffins to the Sistine Chapel. It can also be found on King Tut's coffin and other funeral items, and it's also touted for its connection to "cosmic wisdom".
In crushed form, it became the bluest blue in an artist's palette — ultramarine — and was so expensive that Michelangelo couldn't afford it. Lapis lazuli's rarity and intense blue color, along with its use in creating ultramarine pigment, contributed to its high value in history.
Today, we may attach a high value to diamonds and rubies, but for centuries, lapis lazuli stones were the precious stones that ruled the sky and the seas.