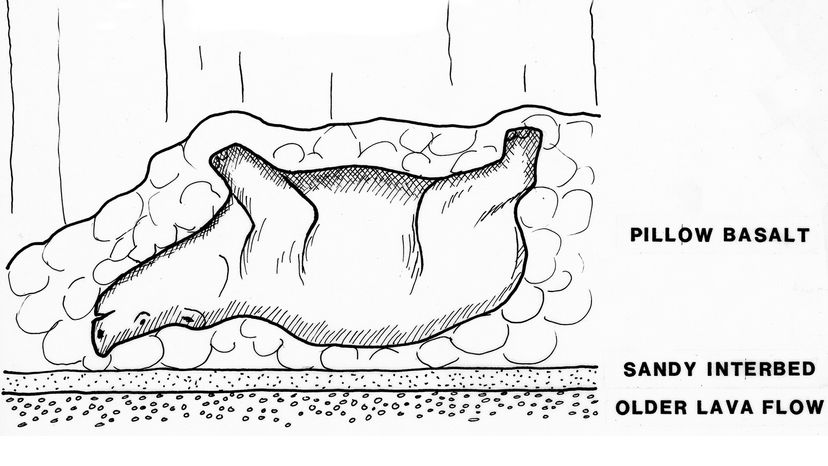 Not all fossils are bones. (Or shells. Or teeth.) Most of us would agree that mammoth tusks and Stegosaurus spikes are pretty darn cool. And yet, the fossil record is not limited to old body parts. "Fossils" are defined as any "naturally preserved remains or traces of [life forms] that existed in the geologic past."
If you'll excuse the pun, that covers a lot of ground. A fossil can take the form of a footprint, a leaf impression or a filled-in tunnel left behind by prehistoric land beavers.
One of the strangest fossils ever discovered is actually a cave. About 15 million years ago, in eastern Washington state, a volcanic fissure eruption sent lava streaming into a shallow river or lake where a rhino happened to be wallowing.
A layer of basaltic rock formed around the beast, preserving the outline of its (well-cooked) body. For millions of years, this rhino-shaped hole in the earth lay hidden in the cliffs of Washington's Grant County, near Blue Lake, a popular hiking destination.
By the 1930s, erosion had worn a hole into one end of the subterranean creature mold, exposing it to the open air. Here's the story of how the "Blue Lake Rhino Cave" came to be — and how four Seattle rock hounds accidentally discovered it.