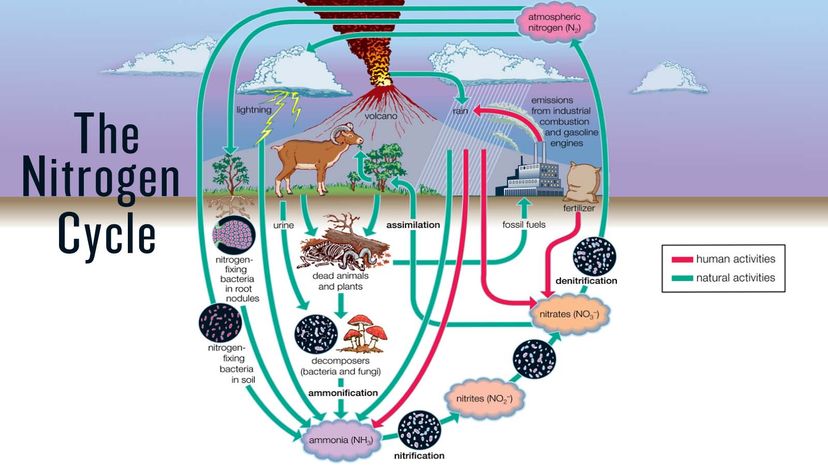 Everybody needs nitrogen, but as far as non-negotiable, life-sustaining elements go, it's tricky. Living things require nitrogen for their cells to function and, furthermore, we are virtually steeping in the stuff since our atmosphere is made up of 78 percent nitrogen gas. However, there's a catch: It's a "water, water everywhere, but not a drop to drink" situation.
Although nitrogen's lurking basically everywhere, it's not terribly abundant in the Earth's crust, and it's incredibly difficult for living things to capture atmospheric nitrogen and use it for their purposes. It's like having a pocketful of Icelandic krónur in Minneapolis, where you can't spend it.
"Nitrogen is a major part of amino acids, which are the building blocks of proteins and nucleic acids such as DNA," says Jessie Motes, a Ph.D. candidate in the Odum School of Ecology at the University of Georgia, in an email. "In addition to needing nitrogen for proteins in plants, it is a main component of chlorophyll, which makes it crucial for photosynthesis."