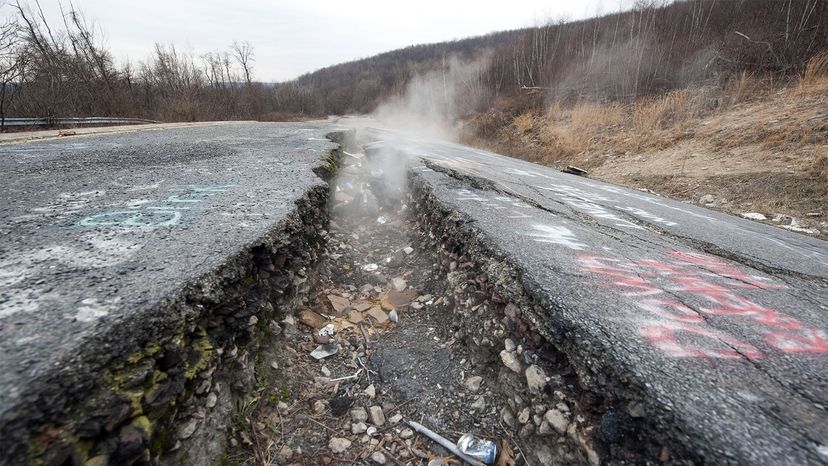 The smallest municipality in the Keystone State, Centralia, Pennsylvania, is a former mining community located about two hours northwest of Philadelphia in Columbia County. Records tell us it had 1,435 residents in the year 1960. Today, there are fewer than 10 remaining residents.
The U.S. Postal Service revoked Centralia's zip code in 2002 and the local portion of State Route 61, which ran through the town center, was permanently closed off nine years earlier.
Although the town's population peaked in 1890, the usual socioeconomic suspects aren't entirely to blame for Centralia's decline. Its problems run deeper — literally. Since (at least) 1962, an underground coal fire has been smoldering right below the town. No one knows exactly how it got started, but whatever set the thing off, this long-lived blaze isn't some kind of fluke.