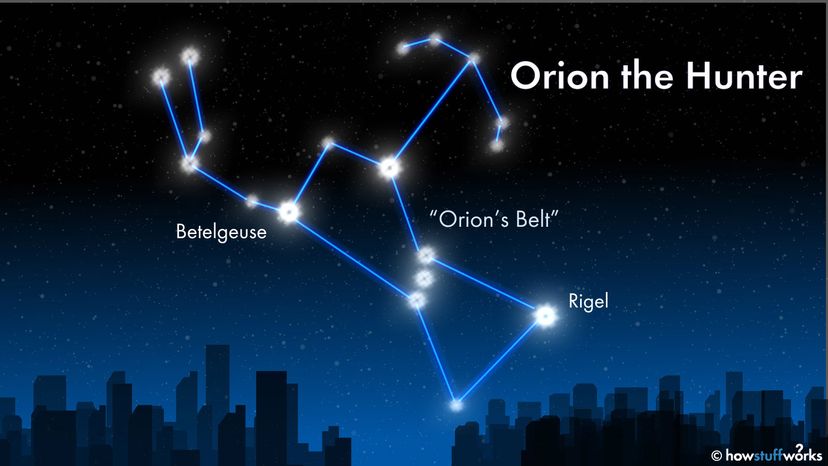 As you learn more about the night sky, you've likely noticed three stars, equidistant from one another, that shine brightly as they pass overhead each night between October and March.
These three stars are Orion's Belt, part of the constellation Orion, the Hunter. To many ancient people, the pattern of Orion looked like the figure of a human with an arrow, and the three stars were the belt around the figure's waist.
Due to its bright, recognizable form, Orion's Belt is one of the most consistently documented asterisms in the night sky. Read on to learn more about the Orion constellation.