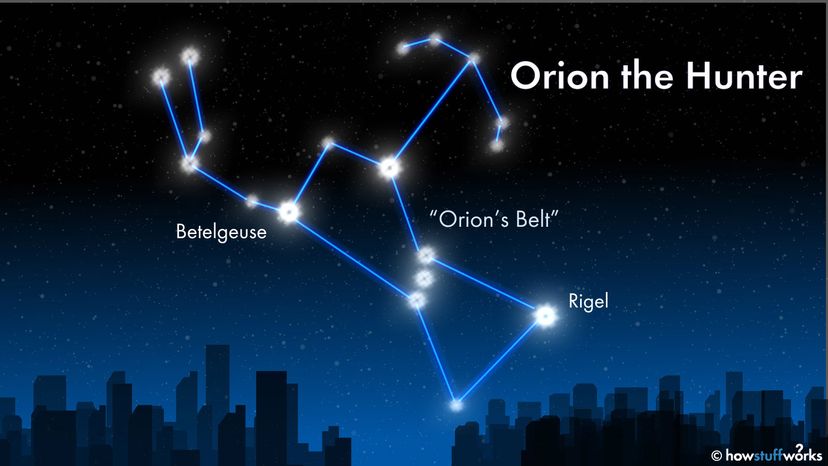 As you learn more about the night sky, you've undoubtedly noticed three stars, equidistant from one another, that shine brightly as they pass overhead each night between October and March. These three stars are Orion's Belt, part of the constellation Orion, the Hunter. To many ancient people, the pattern of Orion looked like the figure of a human with an arrow, and the three stars were the belt around the figure's waist.
Each star has its own name: Mintaka, Alnilam and Alnitak. Though they are different types of stars, distant from Earth, and distant from one another, our perspective makes them appear as an asterism (a shape made of stars that aren't officially a constellation) that is welcomingly familiar to anyone who enjoys stargazing. All three stars are several times larger and brighter than our sun.
Due to its bright, recognizable form, Orion's Belt has been one of the most consistently documented asterisms in the night sky throughout human history.