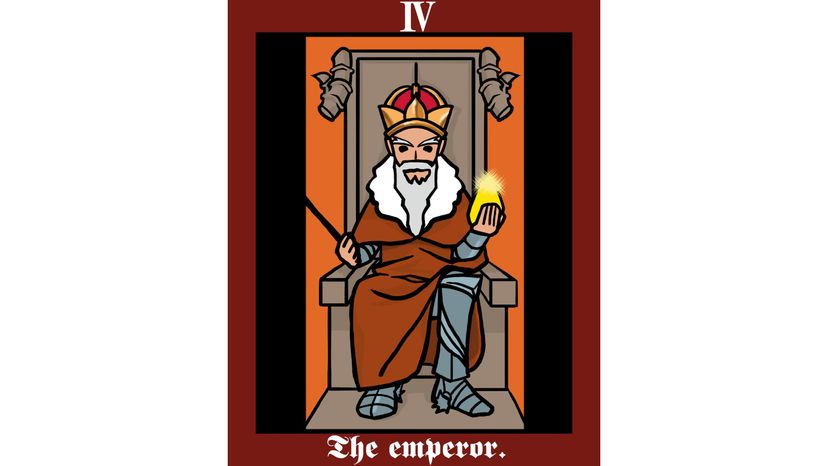 Are you curious about the powerful and authoritative Emperor tarot card? This blog post delves into the rich symbolism and meaning behind this major arcana card, exploring its influence on love, career, health, and spirituality. From the astrological connections to notable card combinations, we'll help you unlock the secrets of the Emperor tarot meaning and understand its role in your tarot readings.
Short Summary
The Emperor tarot card symbolizes power, strength and leadership in matters of love, work and health.

Its reversed position suggests a lack of control or abuse of power that could lead to unwise decisions.

Astrological connections emphasize confidence, ambition and initiative for personal growth.