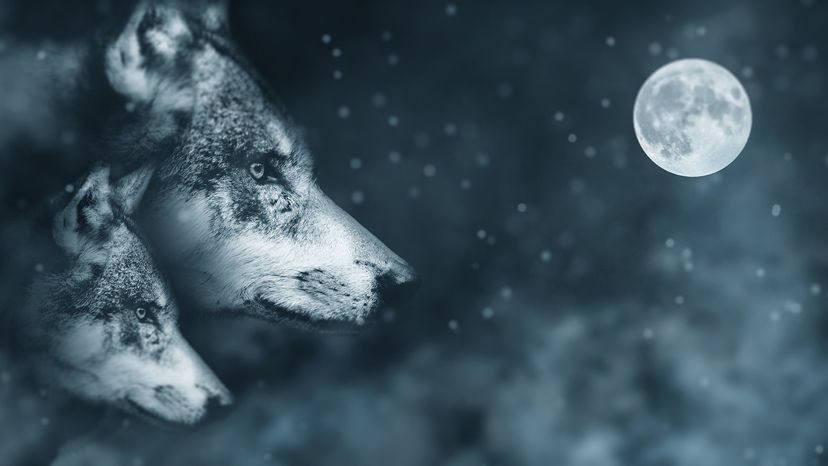 The Navajo, or Diné, people of North America have a long-standing belief in magic and shapeshifting – and the skinwalker, or yee naaldlooshii, continues to stand as one of the more widely known examples of both. The Navajo skinwalker is believed to wander far across the American cultural landscape. Often reduced to a mere werewolf trope, this shadowy being frequently emerges in film, TV and even conspiracy theories. Yet the skinwalker's true nature belongs to the night.
The world beyond humanity's campfire has always seethed with danger. We have always populated the night with beings that blur the line between human and beast, the sacred and the profane, order and chaos. Archaeological discoveries in modern-day Germany date the contemplation of therianthropes (shapeshifting or half-animal beings) back to between 35,000 and 40,000 years in the past. More recent findings in Sulawesi, Indonesia, may push the date back even more, to at least 43,900 years ago. Either way, the concept remains a key feature of religion, myth and the fantastic.
In his 1944 book "Navaho Witchcraft," noted anthropologist Clyde Kluckhohn explored magical traditions of contemporary Navajos. Specifically, in his book he examined the "influencing of events by supernatural techniques that are socially disapproved." Kluckhohn noted that English language translations like "witchcraft," are useful shorthand in this case, but they're not perfect. You can draw similarities between real or imagined European witches and skinwalkers, but the Navajo spirit world is undoubtedly unique.
Based on his interviews with Navajo people, Kluckhohn pieced together general descriptions of the various forms of "witchcraft" that existed within Navajo folk belief. He described skinwalkers as secret witches (mostly male, some female) who creep out in the night to take the form of swift-moving animals like the wolf and coyote. They were said to gather in foreboding places to work dark magic against their victims and engage in various taboo rituals of incest, corpse defilement and sibling murder.
So, what makes someone become a skinwalker?