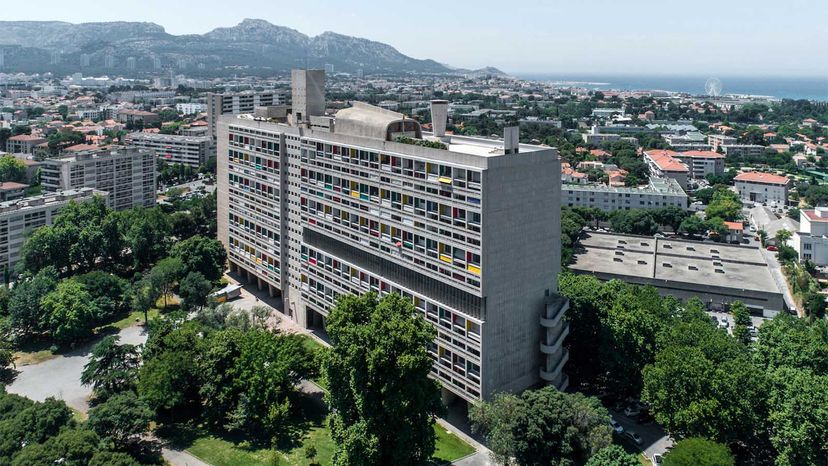 Unité d'Habitation in Marseille is arguably the most influential Brutalist building of all time. It's also one of 17 projects by 20th-century French architect Le Corbusier to be added to UNESCO's list of internationally significant architecture sites.
Flickr/Denis Esakov/(CC 3.0)
Strike up a conversation about the world's most beautiful buildings, and it might be a while before anyone mentions an example of Brutalist architecture. There could be numerous French buildings on the list like the Palace of Versailles or something more recent like the Sacré-Coeur Basilica, but Le Corbusier's Unité d'Habitation in Marseille probably won't be at the top of anybody's list.
Yet that building, completed in 1952, has been called the architect and designer's "most significant and inspiring" by ArchDaily. Made of béton-brut concrete, which was inexpensive in post-World War II Europe, the innovative building housed 1,600 individuals and included spaces for dining, shopping and gathering. And its heavy look and raw material established Brutalism, a style that has been fighting for its rightful place in the imagination of architecture lovers ever since.