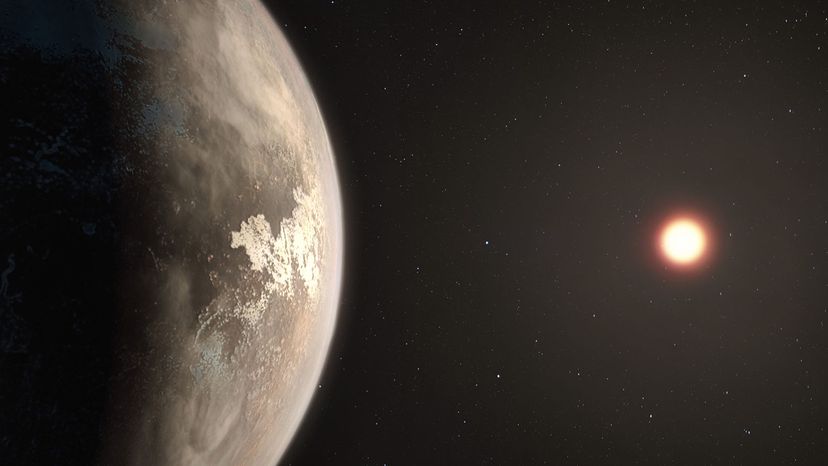 A very special alien world has been discovered on our galactic doorstep, and it may have the secret sauce that allows life as we know it to exist on its surface.
Enter Ross 128 b, an Earth-sized exoplanet that likely orbits its star in its habitable zone. What makes this exoplanet discovery so exciting is that it's located only 11 light-years away. Plus, its red dwarf star appears to be inactive. That means that this newly discovered world may not face the radioactive ravages that other "habitable" exoplanets must endure, thereby boosting its habitable potential.
Astronomers detected Ross 128 b using the European Southern Observatory's High Accuracy Radial-velocity Planet Searcher (HARPS) at the La Silla Observatory in Chile and measured the slight "wobbles" of the star caused by the orbiting exoplanet. From the study, published in the journal Astronomy & Astrophysics, the researchers calculated the exoplanet's mass and orbital period. A year on Ross 128 b is slightly less than 10 days, so the distance at which it whips around the star is very close. But as the red dwarf is so tiny and cool, the exoplanet receives a similar amount of solar heating as our planet receives from the sun.