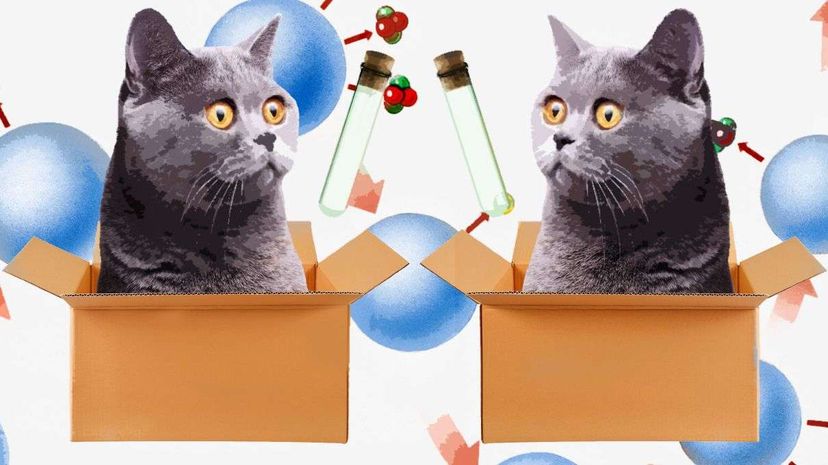 A team of physicists from Yale University divided Schrödinger's cat into two separate boxes — and the darned thing survived.
Well, it did and it didn't, simultaneously, until someone observed it. Then it either lived or it died.
Welcome to quantum physics, where the rules of the visible world don't apply, and microscopic particles seem to operate on a level all their own.
The research out of Yale University, published in the journal Science on May 27, 2016, built on the principle of superposition, long symbolized by the cat in a 1935 thought experiment by Austrian physicist Erwin Schrödinger. One of the better-known head-scratchers in quantum theory, the principle basically says that subatomic particles are in all possible physical states simultaneously — a state of superposition — until someone tries to observe them. They only occupy a single, measurable state (orientation, location, energy level) when someone tries to observe them. 
So, for instance, an electron theoretically occupies every possible location in its orbital until you try to find it. Then it's in just one spot.