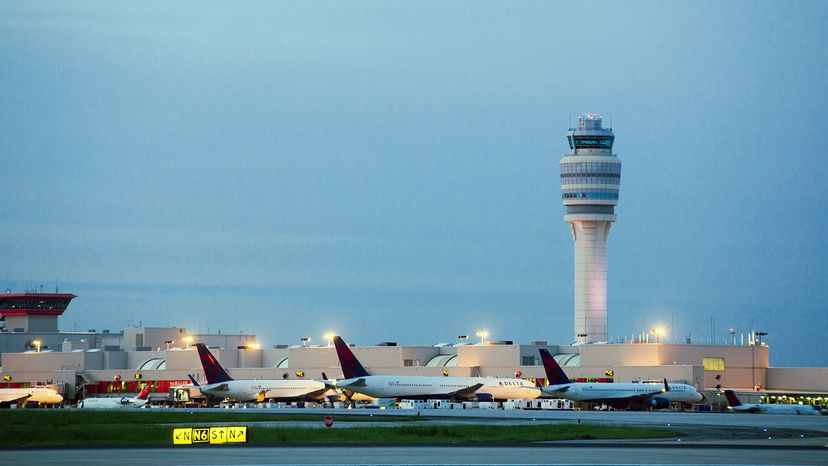 Flying in or out of the Atlanta airport — Hartsfield-Jackson Atlanta International Airport, or ATL, if we're being aviationally accurate — can be, for the meek or unseasoned traveler, an intimidating proposition.
Hartsfield-Jackson is, proudly, the busiest airport in the world — yet again, according to the Airports Council International's world traffic report, which was released April 5, 2023. That makes 24 years for Hartsfield-Jackson International.
The airport held the No. 1 spot for 22 consecutive years before it was knocked out in 2020 by the Guangzhou Baiyun International Airport in Southern China. It regained the No. 1 spot in 2021.
More than 93 million passengers scurried along ATL's lengthy concourses, rode its underground train (the Plane Train) and were lifted up and down its vertigo-inducing escalators in 2022, making it the busiest passenger airport in the world. That's a 23.8 percent over 2021's traffic total when many people were just getting back to traveling again by plane.
"We are thrilled to once again receive the honor of being named the world's busiest airport," airport general manager Balram "B" Bheodari said in a press statement. "Our success is a direct result of our commitment to providing exceptional customer service, investing in state-of-the-art technology, and collaborating with our partners to create a seamless travel experience."
Hartsfield-Jackson also topped the list as the world's busiest in aircraft movements, with 724,000 movements, a 2.3 percent increase over 2021.