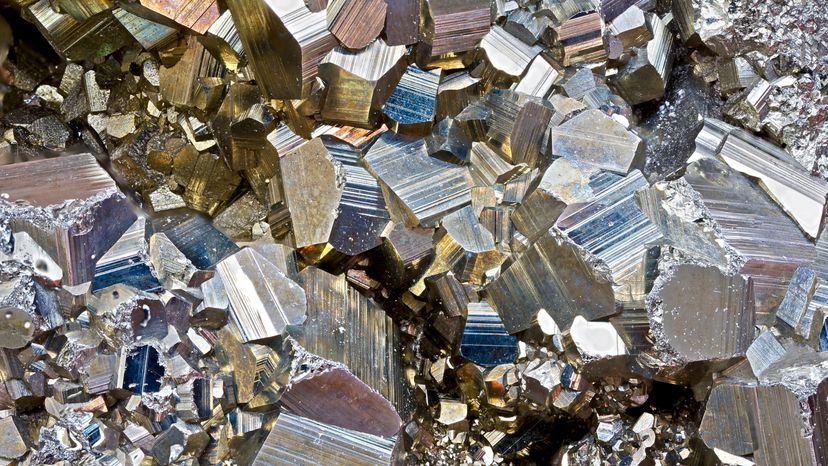 Have you ever wondered about the mysterious and captivating world of pyrite? This remarkable mineral, also known as "Fool's Gold," has captivated the imaginations of treasure hunters and crystal enthusiasts alike. In this comprehensive guide, we'll delve into the fascinating properties, formation process, healing power, and practical uses of pyrite, as well as explore the pyrite meaning. So, let's embark on this exciting journey and unveil the secrets of this alluring gemstone!
Short Summary
Pyrite is a beautiful and powerful mineral known for its protective properties, encouraging inner strength and unlocking creativity.

Pyrite's metallic luster & golden hue make it sought-after material that can form stunning shapes with a hardness score of 6, 6.5 on the Mohs scale.

Its healing powers can protect from negative energy, stimulate creativity & self confidence while promoting emotional stability and optimism!