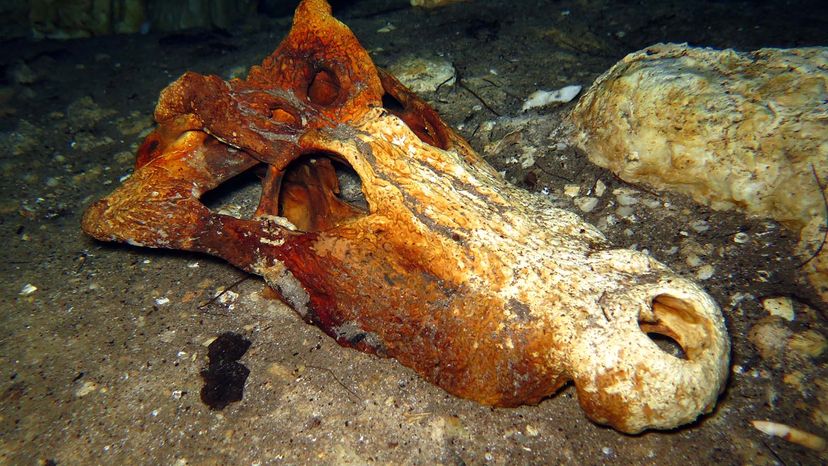 Winding through the South Carolina low country, the Cooper River is a reed-lined haven for sportfish and shorebirds. The waterway originates in Berkeley County's Lake Moultrie. From there, it proceeds all the way down to Charleston, where it merges with the Ashley and the Wando to form that city's world-famous harbor. (Ever hear of Fort Sumter?)
The Cooper River took its name from Anthony Ashley Cooper, a 17th-century English lord. As time wore on, it became a lifeline in the region's burgeoning rice trade. But the Cooper also bears the hallmarks of a far more ancient chapter in South Carolina history.
If you know where to look, and you've got scuba gear handy, you just might find a mammoth tusk lurking beneath the water's surface.
Matthew Weas knows that feeling. He and his father, Joe Harvey, are experienced local divers who patrol the Cooper for fossils — many of which end up on display at the Berkeley County Museum in Moncks Corner, South Carolina.
Not all the giants they encounter are prehistoric. To hear Weas tell it, run-ins with living modern-day river-beasts aren't uncommon. "I have had a [catfish] swallow my hand in a log jam underwater, a manatee break the surface while I was swimming back to the boat... [and] alligators swim toward me," he says via email. Once, he came "nose-to-nose" with a gator measuring about 10 feet (3 meters) long.