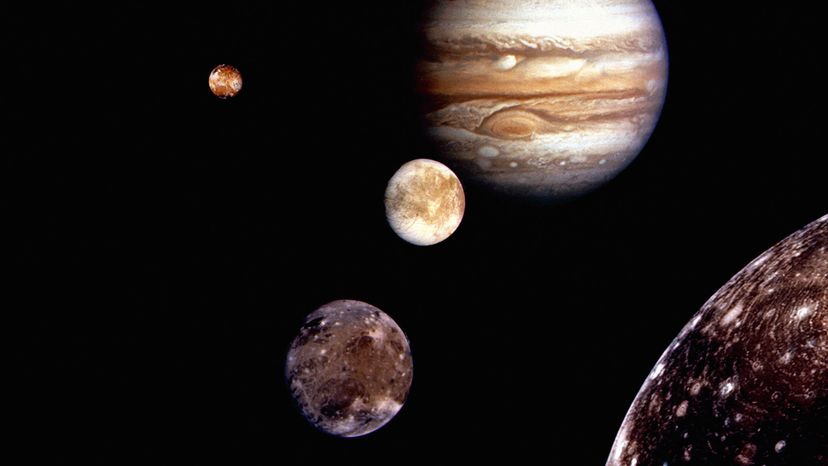 Earth only has one moon, but dozens of natural satellites revolve around Jupiter, the biggest planet in our solar system. And new members in the Jupiter posse are still being discovered. On July 16, 2018, it was announced that a team of astronomers had found 12 previously unknown moons around the planet.
Scott S. Sheppard of the Carnegie Institute for Sciences was leading a search for new objects in the distant Kuiper Belt, an enormous ring of debris that lies beyond Neptune. Sheppard and his colleagues decided to take a break from their primary research goal and observe Jupiter for a while. That's how they wound up standing on Galileo's shoulders.
In 1610, the great astronomer Galileo Galilei noticed four heavenly bodies that appeared to revolve around Jupiter. Named Io, Europa, Ganymede and Callisto, these are Jupiter's biggest moons by far — and they were the first to be discovered. As stargazing technology grew more sophisticated, it became clear that the quartet had lots of company. Sheppard's team just brought the total number of identified Jovian moons (i.e. moons which revolve around Jupiter) up to 79.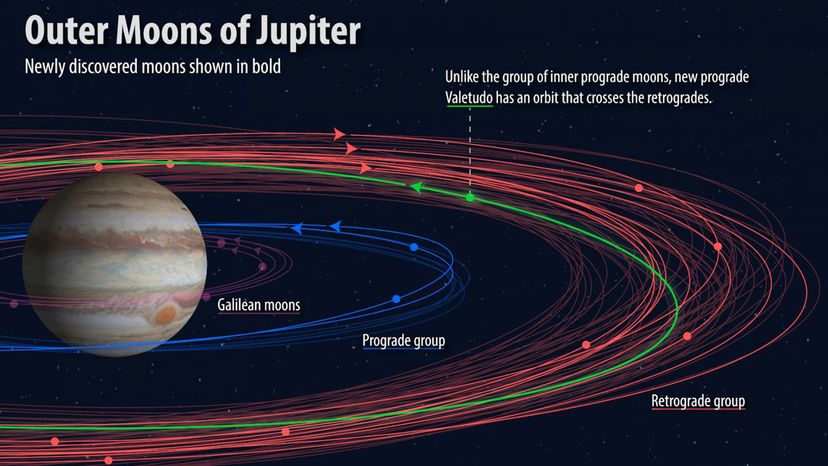 Jupiter had always had the most moons in the solar system, until the summer of 2019. That's when astronomers discovered that Saturn had another 20 moons, bringing its total to 82. Uranus boasts 27 and Neptune has 14. Mars, our beloved next-door neighbor, possesses two satellites: Deimos and Phobos. And if that's making you feel insecure about Earth's lonely moon, at least you can take solace in the fact that Mercury and Venus are totally moon-less.
There's a reason why Jupiter has so many satellites while other planets — ours, for instance — have so few. It all comes down to gravity.