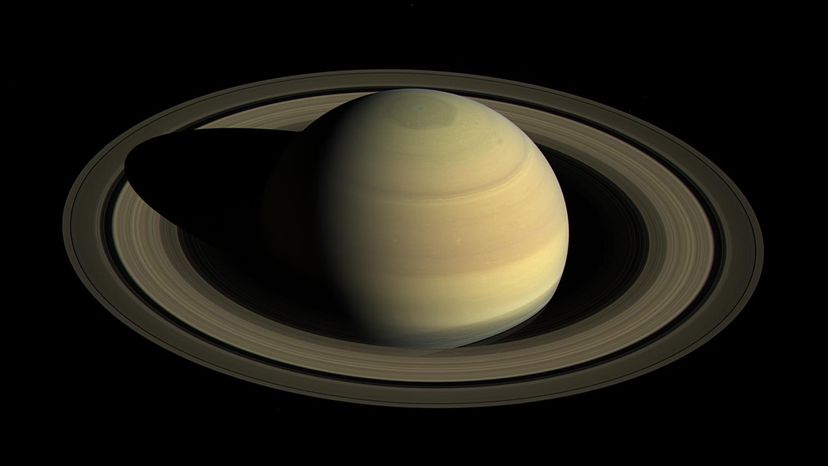 Saturn is the second largest planet in the solar system. It's also one of the four Jovian planets. It takes its name from a Roman god of agriculture. While other giant planets have rings, including Jupiter, Uranus and Neptune, Saturn's rings are the most extraordinary.
The planet's rings are filled with ice, dust and rock, and they orbit Saturn. The largest ring, known as the Phoebe ring, is bigger than Saturn itself. Way bigger. The Phoebe ring is about 100 to 270 times the radius of Saturn, which makes it about 3.75 million to 10.1 million miles (6 million to 16.2 million kilometers) from the planet.
For comparison, the average distance between Earth and its moon is 238,855 miles, or 384,400 kilometers. Once again, astronomy puts the human ego in check.
Saturn's rings may get all the attention, but we shouldn't ignore its other attributes. The sixth planet from the sun, Saturn also is the second largest in the solar system after Jupiter.
These two planets are in a league of their own. If you mushed every planet from Mercury to Neptune together, Saturn and Jupiter alone would account for over 90 percent of their cumulative mass.
Despite Saturn's mass, it is the least dense planet in the sun's orbit — and the least spherical, too. We'll need to look at its physical makeup to understand why.