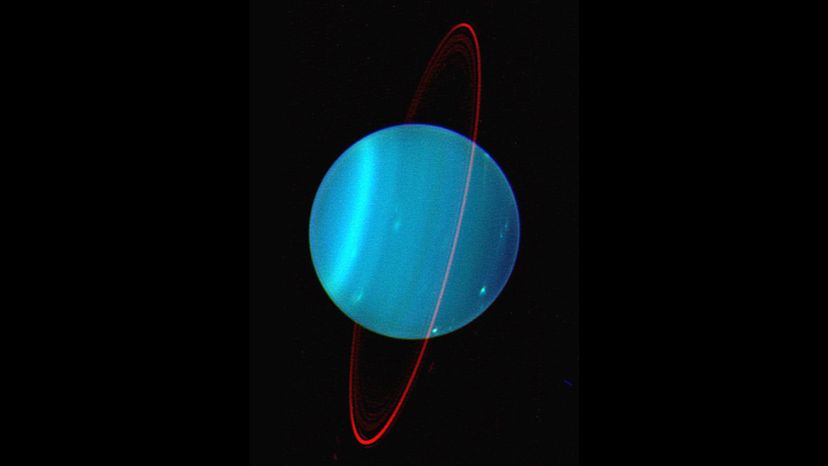 It's funny. There are eight planets in this solar system and Neptune is the farthest planet from the sun. Yet it still releases more heat than Uranus, the seventh planet from the sun.
Four times wider than Earth, Uranus is also about 14.5 times as massive as the world we live on. After the gas giants Jupiter and Saturn, Uranus is the biggest planet in the sun's orbit.
Scientists have coined an appropriate term for large, frozen planets like Uranus: ice giants. Neptune and Uranus are both ice giants and both Jovian planets, but Uranus is quite an odd planet compared to its neighbor. For starters, Uranus' axis spins on an extreme tilt, resulting in some crazy seasons around the poles.
Even the ice giant's name is a bit peculiar, and not just because it makes schoolboys chuckle.