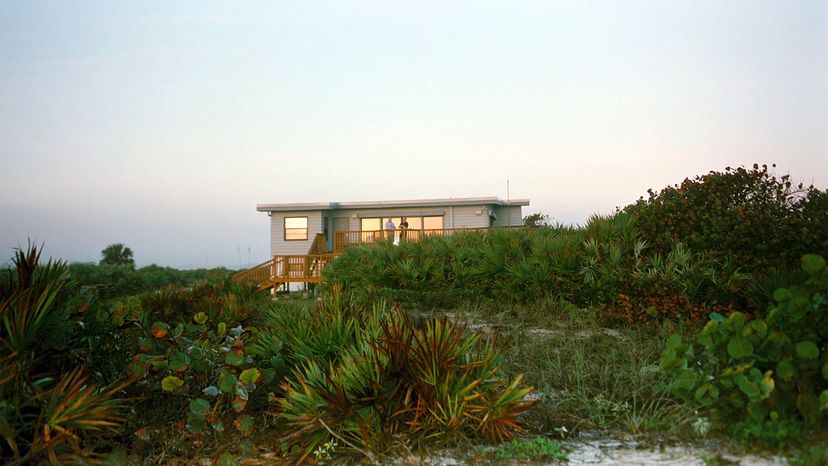 Astronauts are driven, disciplined, physically fit and trained to solve complex problems in high-stakes situations. That doesn't make them any less human. Sometimes, they just want to get away from it all — from the press, the physicians and the rigors of flight prep. You've got to make time to sharpen the saw.
But whether they like it or not, today's space travelers are international celebrities. They've got the Midas touch: Everything about them is interesting and pretty much everyone wants to chat them up. So where on Earth can these people find a little seclusion?
Well since 1963, NASA's kept a bungalow on the east Florida coast. Closed to the general public, it's been a welcome retreat for generations of astronauts. Barbecues and bottle-signings are cherished pastimes at the hideaway. So are fond farewells; historically, this was the last place where many space-bound crews got to visit their families before launch time.
Here's the story of the Kennedy Space Center Beach House and Conference Center (or "the Beach House" for short).