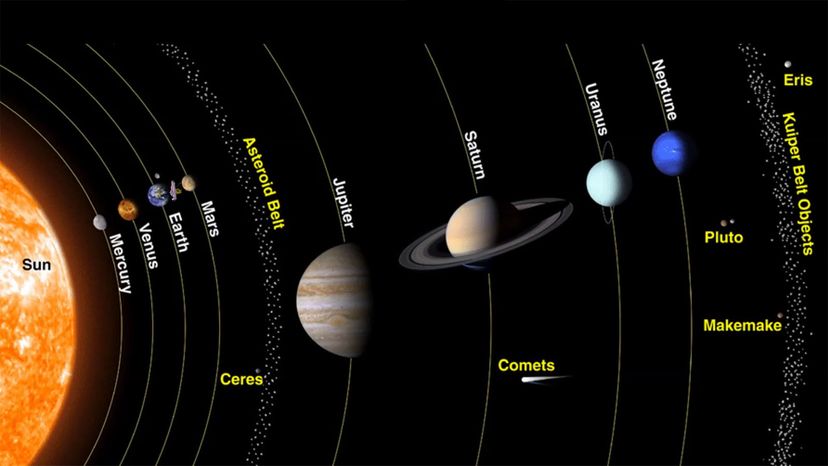 Jupiter, Saturn, Uranus and Neptune are known as the Jovian planets — or Jupiter-like planets. Unlike terrestrial planets such as Earth, Jovian planets are all giant planets and they're primarily made up of hydrogen and helium.
One of the four Jovian planets, Jupiter is the largest planet in the solar system. As a matter of fact, the giant planet is two-and-a-half times as massive as all the other planets in the solar system combined. Saturn, Uranus and Neptune are also giant planets and significantly larger than Earth.
For these reasons, the giant planets are referred to as gas giants, and they make up the Jovian planets in our solar system. We'll explain why they're so unique, but first let's talk about the solar system and the other planets within it.