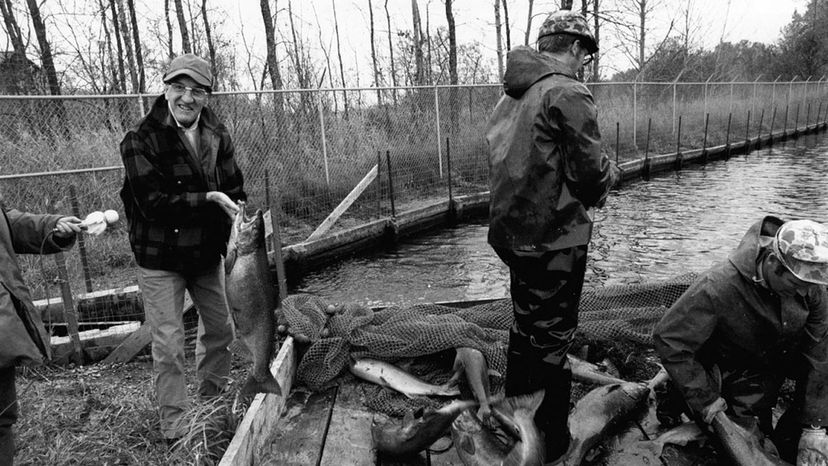 Coho salmon (Oncorhynchus kisutch) are amazing fish. Indigenous to the Pacific Northwest, they begin their lives in freshwater streams and then relocate to the open ocean. But when a Coho salmon reaches breeding age, it'll return to the waterway of its birth, sometimes traveling 400 miles (644 kilometers) to get there.
Enter the late Arthur Davis Hasler. While an ecologist and biologist at the University of Wisconsin, he was intrigued by the question of how these creatures find their home streams. And in 1960, he used a basic tenet of science — the hypothesis — to find out.
So what is a hypothesis? A hypothesis is a tentative, testable explanation for an observed phenomenon in nature. Hypotheses are narrow in scope — unlike theories, which cover a broad range of observable phenomena and draw from many different lines of evidence. Meanwhile, a prediction is a result you'd expect to get if your hypothesis or theory is accurate.
So back to 1960 and Hasler and those salmon. One unverified idea was that Coho salmon used eyesight to locate their home streams. Hasler set out to test this notion (or hypothesis). First, he rounded up several fish who'd already returned to their native streams. Next, he blindfolded some of the captives — but not all of them — before dumping his salmon into a faraway stretch of water. If the eyesight hypothesis was correct, then Hasler could expect fewer of the blindfolded fish to return to their home streams.
Things didn't work out that way. The fish without blindfolds came back at the same rate as their blindfolded counterparts. (Other experiments demonstrated that smell, and not sight, is the key to the species' homing ability.)
Although Hasler's blindfold hypothesis was disproven, others have fared better. Today, we're looking at three of the best-known experiments in history — and the hypotheses they tested.