Navy SEAL Requirements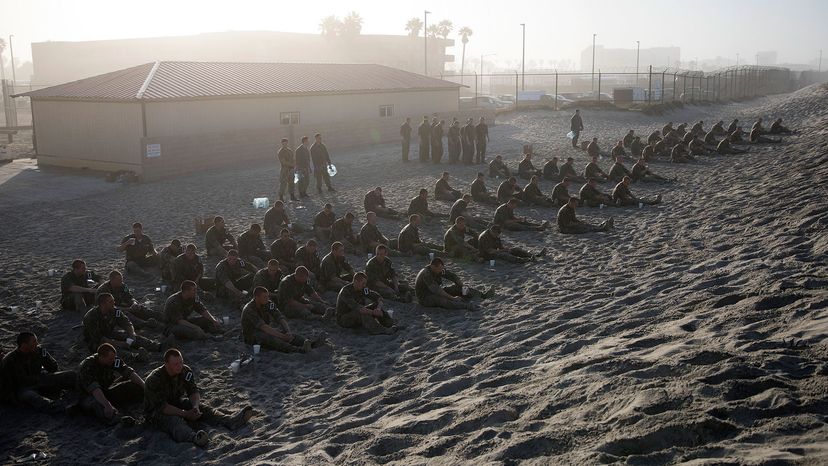 Entering training to become a Navy SEAL is voluntary. Anyone can volunteer, and officers and enlisted servicepeople train side by side. (Women are now allowed to join but as of 2021, none have successfully finished SEAL training.) In order to enter SEAL training, however, they do have to meet certain requirements. Those wishing to volunteer for SEAL training have to:
Be an active-duty member of the U.S. Navy

Be 28 or younger (although waivers for 29- and 30-year-olds are possible)

Have good vision —at least 20/40 in the best eye and 20/70 in the worst eye. Both eyes must be correctable to 20/25.

Meet the minimum Armed Services Vocational Aptitude Battery (ASVAB) score

Be a U.S. citizen

Have a clean record (waivers are granted, depending on number and severity)

Be a high school graduate
Pass a stringent physical screening test that includes the following:
Swim 500 yards (457 meters) in 12.5 minutes or less, followed by a 10-minute rest

Do 42 pushups in under two minutes, followed by a two-minute rest

Do 50 situps in under two minutes, followed by a two-minute rest

Do six pullups, followed by a 10-minute rest

Run 1.5 miles (2.4 kilometers) in less than 11 minutes
These are just the minimum requirements. The better you can perform on these tests, the more likely you are to be accepted as a SEAL.
Once a potential SEAL qualifies for training, the real fun starts.