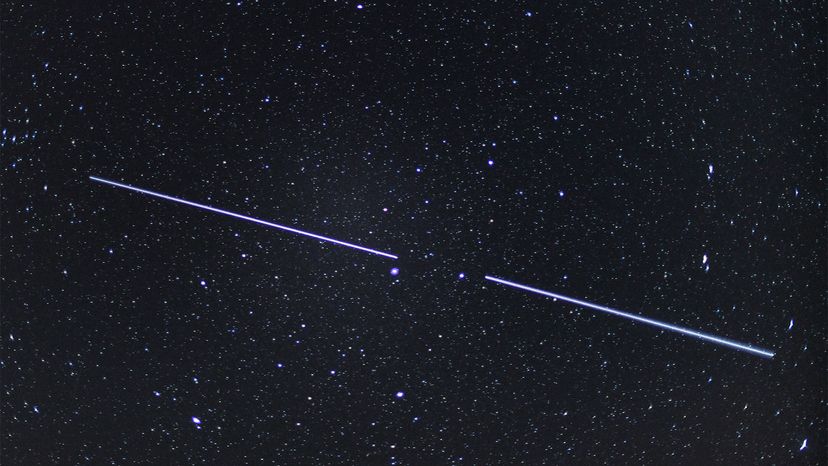 I'm outside at my rural Saskatchewan farm, chatting with my neighbors who I've invited over to appreciate the night sky through my telescope. After exclamations and open-mouthed wonder over Saturn's rings, and light that has been traveling through space for more than 2 million years to reach our eyes from the Andromeda Galaxy, our conversation inevitably turns to the pandemic, our work-from-home arrangements and complaints about rural internet. My neighbor casually mentions they've just switched to using Starlink for their internet provider.
I glance up and notice a bright satellite moving across the sky, almost certainly a Starlink, since they now make up almost half of the nearly 4,000 operational satellites and they're extremely bright. I take a deep breath and carefully consider how to discuss the substantial cost that we're all going to have to pay for Starlink internet.
I don't blame my neighbors for switching. Here, as in many rural parts of North America, there aren't great internet options, and with many people working and taking classes from home during the pandemic, anything that makes life easier is immediately accepted.
But I know exactly how high this cost could be. My paper, forthcoming in "The Astronomical Journal," has predictions for what the night sky will look like if satellite companies follow through on their current plans. I also know that because of the geometry of sunlight and the orbits that have been chosen, 50 degrees north, where I live, will be the most severely affected part of the world.
With no regulation, I know that in the near future, one out of every 15 points you can see in the sky will actually be relentlessly crawling satellites, not stars. This will be devastating to research astronomy and will completely change the night sky worldwide.