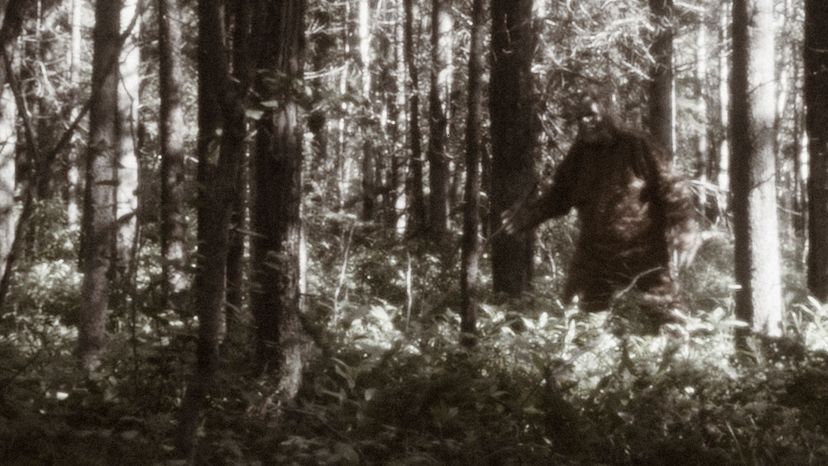 Bigfoot is one of the most enduring legends in North American history, a shadowy, hairy creature that roams the forests undetected. The beast is by no means new – it's been leaving huge footprints all over the country's culture for centuries.
Along the way, Bigfoot's acquired a lot of names, including Sasquatch, Stone Giant, Bushman, Tree Man, and many others, often based on words of Native American origin. Though there may be slight variations in the folklore behind these names, they're all essentially Bigfoot.
The Salish Indians of the Pacific Northwest and Vancouver Island were the first to use the name "Sasquatch," which was derived from the Salish word "se'sxac," meaning "wild men," according to Encylopaedia Brittanica. Sasquatch is usually described as an ape-like creature that walks upright, covered in long, dark brown, black or reddish fur, and standing anywhere from 6 to 15 feet (2 to 4.5 meters) tall. It's alleged to move silently or else give out a high-pitched cry.
"Bigfoot," a nickname for Sasquatch, was first coined in 1958 by a Humboldt County, California columnist named Andrew Genzoli, who recounted a letter from a newspaper reader claiming to have discovered huge footprints of unknown origin. In his response, an amused Genzoli wrote, "Maybe we have a relative of the Abominable Snowman of the Himalayas, our own Wandering Willie of Weitchpec."
Those words struck a chord with readers who wanted to know more and helped lay the foundation for Bigfoot and its eventual worldwide fame. Genzoli sent a reporter named Betty Allen out to the Bluff Creek worksite where Bigfoot was allegedly spotted to see the tracks it had made and to talk with the workers. Originally, Genzoli called the creature "Big Foot" but then changed its name to "Bigfoot" because he thought it looked better in print. Further articles from the pair, along with photos of the tracks, caught the attention of press all over the U.S.
So, is Bigfoot real?
Ancient Native Americans created now-famous "Hairy Man" pictographs in Central California in honor of a massive, unnamed creature. The pictographs seem to depict a beast nearly 9 feet (2.6 meters) tall, with an entire family by its side. This bit of visual history could be thousands of years old, evidence that this legend has incredibly long history.
There are also stories of Bigfoot-like creatures in other cultures. The Yeti, is a bear-like creature of the Himalaya Mountains. With roots in pre-Buddhist history, the Yeti's spotted only in cold, snowy climates and often at high altitudes.
Then there is the Abominable Snowman, so-named in 1921 by Henry Newman, a writer who recounted the adventures of British climbers who had just returned from Mount Everest. They told of huge footprints in the snow that their local guides said were left by "metoh-kangmi," basically meaning "man-bear snow-man." Newman used a bit of creative license and decided that "Abominable Snowman" sounded better. Some experts say the Yeti and the Abominable Snowman are the same thing (but not the same as the Sasquatch).