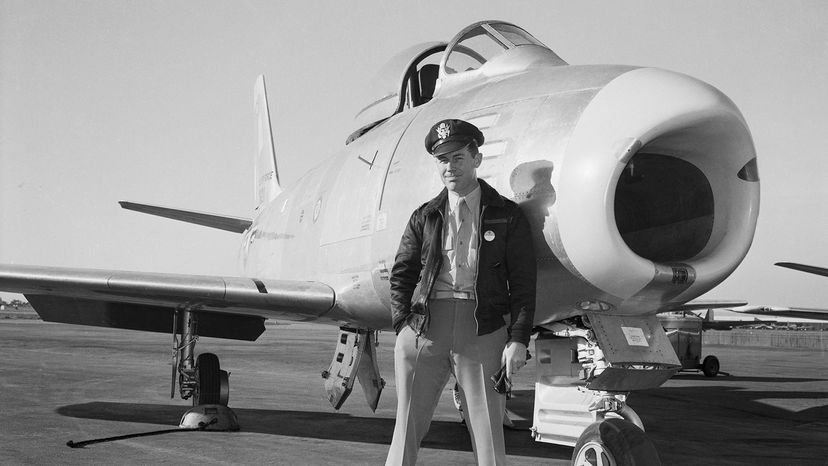 On Oct. 14, 1947, 24-year-old U.S. Air Force officer Chuck Yeager became the first pilot in human history to reach — and importantly, survive — supersonic flight. That means he flew faster than the speed of sound, or roughly 768 mph (1,236 kph) at sea level, also known as Mach 1.
Yeager flew straight into the record books aboard the legendary Bell X-1 rocket plane that he named the Glamourous Glennis, after his wife. His neck-snapping ride was kept under wraps by the government until the following year. But when the news broke, he become an international celebrity.
"When Yeager made his flight, he demonstrated that supersonic flight was possible, and that there was no barrier," says Bob Van der Linden, curator of Air Transportation and Special Purpose Aircraft at the Smithsonian National Air and Space Museum via email. "To paraphrase Yeager, the only barrier was in our lack of knowledge."
Following his first sonic boom (the sound created by planes breaking the sound barrier), Yeager continued his career as a test pilot, surviving incredible "Mission Impossible"-worthy near-death accidents, time and again.