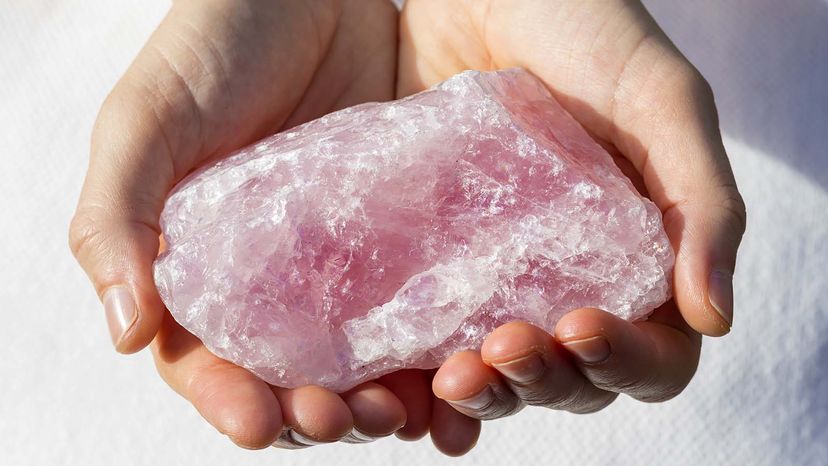 When it comes to stones and relationships, it's rose quartz that is officially known as the "love stone," not the diamond. This soft pink crystal is abundant in several parts of the world, so despite its beauty, its lack of rarity keeps it from being highly valued as a gem.
Nevertheless, rose quartz has been used for thousands of years for adornment, ornament and healing.
Rose quartz gets its name from its color, according to Carson Lee, instructor, Gemological Institute of America (GIA). It is pink and falls somewhere between translucent and cloudy.
"Some stones come in a wide range of colors, not rose quartz," says Lee. "Rose quartz is springtime; it's Easter; it's the color of the sunset."
The stone's hue can range from light pink that is nearly white to a medium-dark pink. It might also run to violet, orange- or purple-pink and occasionally a rose-red, according to International Gem Society.
Typically, the deeper colors will be found in the larger specimens; smaller pieces show lighter color. The special color of rose quartz comes from "microscopic inclusions of aligned silicate mineral fibers" that crystallized during cooling, according to GIA.