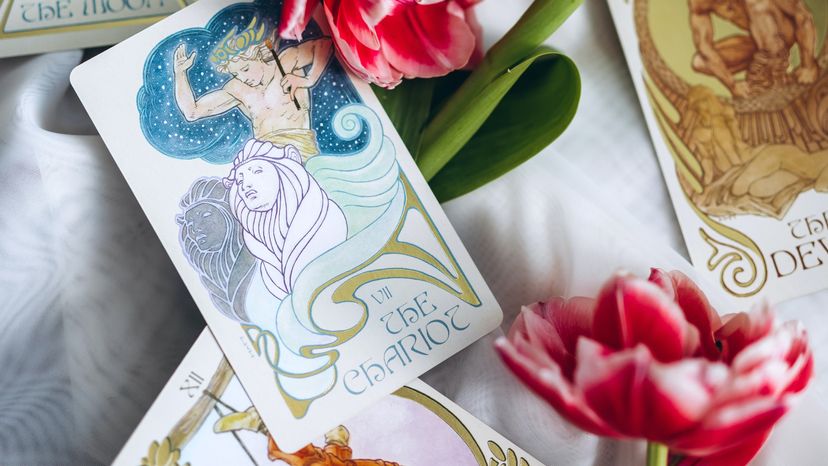 Have you ever been captivated by the mysterious and powerful Chariot tarot card? This fascinating Major Arcana card holds the key to unlocking your inner warrior, guiding you to conquer obstacles and achieve personal growth. Embark on a journey with us to unravel the complex meanings, symbolism, and practical applications of the Chariot tarot card, as we explore the chariot meaning. Are you ready to take control of your destiny?
Short Summary
The Chariot tarot card encourages us to take charge of our lives and conquer challenges through willpower & determination.

It symbolizes the need for balance between conflicting forces, confidence & ambition in order to achieve success.

Harness its energy to set goals, stay focused and cultivate self-awareness for personal growth and triumph!