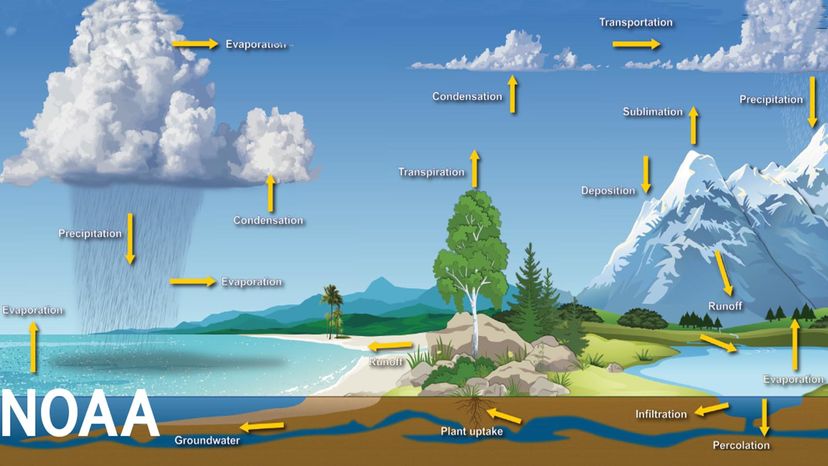 Depending on where you live in the world right now, you might be experiencing heavy rains or extreme drought. The current extreme fluctuation in precipitation across the globe is due in large part to climate change.
However, the cycle that controls the rain — or lack of rain — is the hydrological cycle, also known as the water cycle. This is the cycle responsible for the continuous movement of water through its states of liquid, solids and vapor, from the sky to the Earth's surface and even underground.
So if water is moving through a continuous and well-regulated cycle, then why do we still see extreme weather events involving either too much or not enough water, and how does climate change interact with the water cycle?