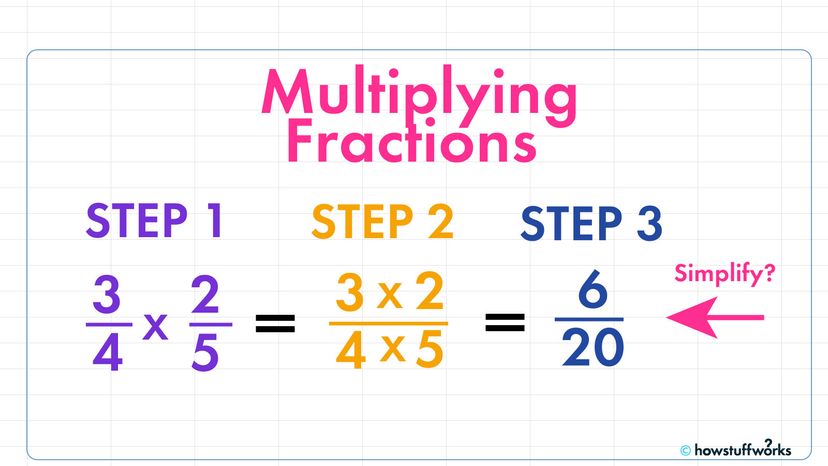 Key Takeaways
To multiply fractions, you simply multiply the numerators (top numbers) with each other and the denominators (bottom numbers) with each other.

Unlike addition or subtraction of fractions, there's no need for the denominators to be the same when multiplying fractions.

As an example, to multiply 3/4 by 2/5, you would multiply 3 (numerator) by 2 (numerator) and 4 (denominator) by 5 (denominator) to get 6/20, which can be simplified to 3/10.
You might have been in fifth grade the last time you thought about how to multiply fractions.
But if you're trying to cut a recipe in half or calculate the new price of a sale sweater using fractions, you might need to dig around in the back of your memory for how to multiply fractions and get the right answer.