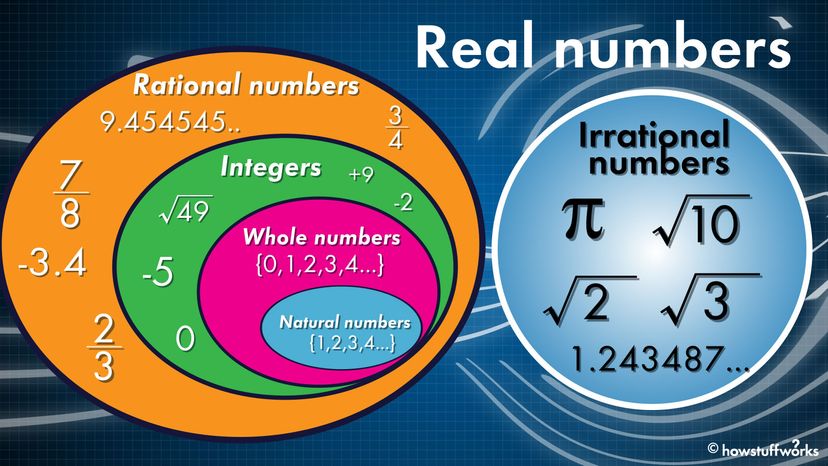 Math is pretty confusing — at least to people who don't understand it. Which is a lot of us.
The thing about math is you have to learn terms to understand what numbers are, what kinds of numbers are out there and the characteristics of each type. Numbers are just mathematical symbols that we use to count and measure. But not all numbers are created equal.
For instance, take the concept of the "real number system." If numbers can be real, are there also fake numbers? Well, there are real numbers and imaginary numbers. But what does that mean?