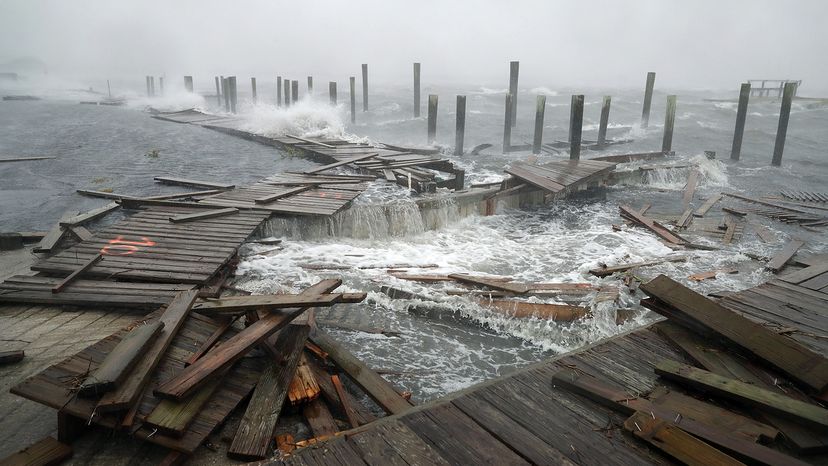 We've all seen the intrepid TV weatherman, hanging on to a wind-whipped lamppost for dear life — and, perhaps, for dear ratings — during a hurricane. But as we've probably all heard, it's not the wind that'll get you when a high-category storm heads your way: It's the water.
As residents of along the coast of the United States brace for another hurricane season, they'll hear lots about storm surge, a bulge of seawater that accompanies hurricanes. It is, statistically, the biggest culprit when it comes to death and destruction in a hurricane. Though to give credit where credit is due, storm surge is largely the result of high winds pushing the water along.
Either way, wind or water, the point remains: With hurricanes, it's best not to mess around.