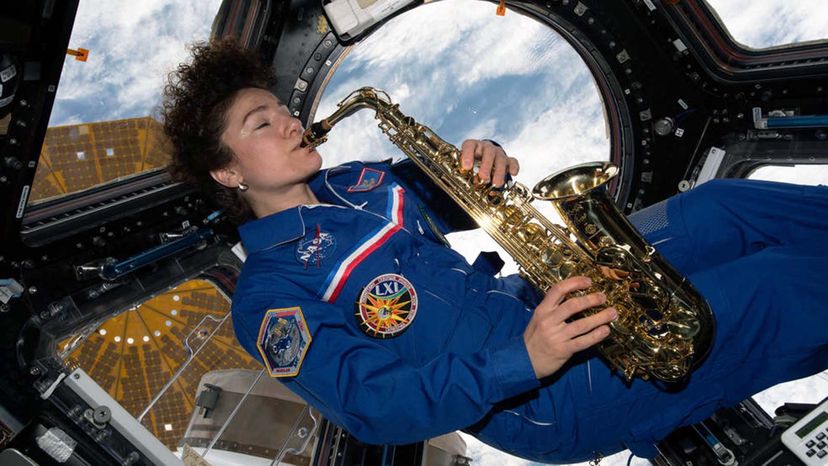 When you're an astronaut aboard the International Space Station (ISS), every part of your daily routine automatically becomes interesting, whether it's going to the bathroom or just watching TV.
That same logic applies to one of mankind's oldest passions: music.
Retired Canadian Space Agency (CSA) astronaut and ISS veteran Chris Hadfield has said that when you break into song in the Final Frontier, it can sound "a little bit nasal." "It's a little weird because you're congested, your sinuses never drain properly," he told Great Britain's 5 News in a 2013 interview.
Not that he let that stop him. Hadfield caused a musical sensation in 2013 by covering David Bowie's "Space Oddity" on the ISS. Collaborating with his Earth-bound son, Hatfield put together a music video, filming the entire performance. The late Bowie himself described it as "possibly the most poignant version of the song ever created."
You can't do "Space Oddity" justice without instrumentation. Fortunately, Hatfield had a Larrivée acoustic guitar at his disposal. The instrument had been a fixture on the Space Station since 2001, when NASA sent it there.