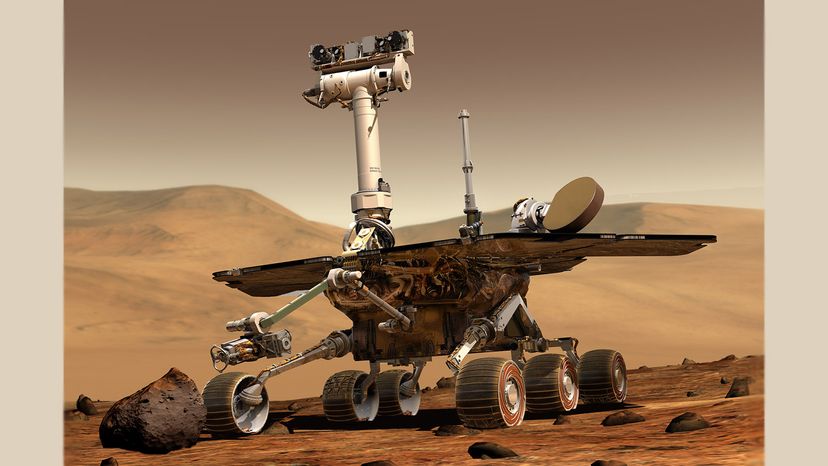 It seems easy enough: If we can blast a man to the moon for a round of golf, why do we have Mars rovers?
Mars, after all, is the planet that most closely resembles Earth — that is, if Earth had an average temperature of minus 81 degrees Fahrenheit (minus 63 degrees Celsius), was ostensibly lifeless and had a thin Martian atmosphere [source: Mars Exploration]. Still, its geologic patterns resemble a variety of places we're familiar with on Earth, from the ancient, flood-scarred and eroded lands of Washington state to the deserts of Death Valley and permafrost of Antarctica.
Of course, that doesn't mean that a manned mission to Mars is akin to a vacation to California. Rovers have allowed space programs to not just explore the Martian surface but also suss out some of the issues that would arise should we one day send women or men to the planet.