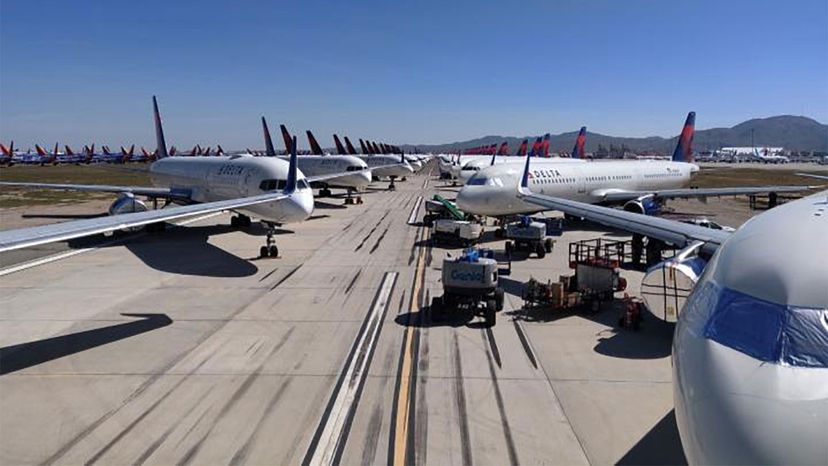 Delta Airlines has announced that it is awakening more than 550 aircraft put into hibernation after demand for seats on flights plummeted in 2020 during the COVID-19 pandemic. The planes had been parked on airfields in places such as Blytheville, Arkansas, where one Delta official marveled at the sight of scores of airliners arriving in the small city, comparing it to the waves of planes arriving in Hartsfield-Jackson Atlanta International Airport on a typical evening.
Airlines all over the world had to park and store their fleets during the pandemic, stashing them in places ranging from the Australian outback to the Mojave Desert in California. By one count, 16,000 aircraft — about two out of three airliners in use — was in hibernation by May 2020, the Spanish newspaper Atalayar reported. (Many of those planes have since been returned to service.)
But storing a jet airliner for an extended period isn't the same as, say, putting your car in your garage while you're on vacation. Hibernating the big planes requires elaborate preparation and careful periodic maintenance to keep them from deteriorating. And restoring them so that they're ready to fly again is an equally complicated task, according to Marshall Tetterton, an associate professor in the aviation maintenance science department at Embry-Riddle Aeronautical University in Daytona Beach, Florida.